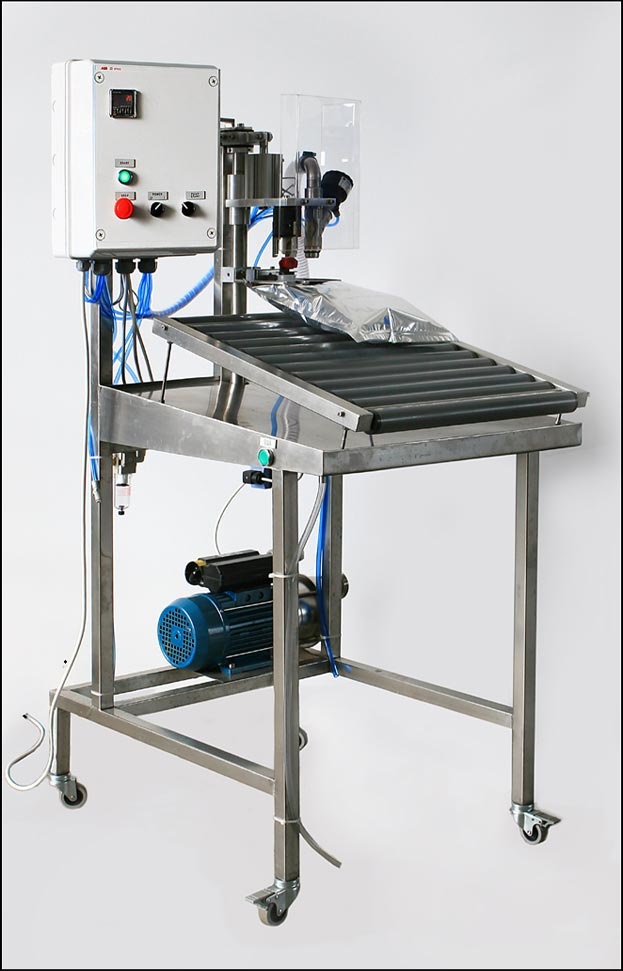 SEMI-AUTOMATIC FILLING MACHINE FOR BAG-IN-BOX
Semi-automatic filling machine for bag-in-box for wine, oil, juice, water, post-mix syrup and other liquids. It is suitable for the usage of 1.5 to 20 liter bags with various types of taps. It performs the following works: removing the tap, emptying the air, filling and refitting the tap. It is also possible to fill with nitrogen. Indicative production capability:
Bag-in-box 3 Lt 300 pph
Bag -in-box5 Lt 250 pph
Bag-in-box 10 Lt 180 pph
Bag -in-box 20 Lt. 100 pph
THERMOTUNEL FOR PVC CAPSULES
Used to heat shrink PVC capsules placed on the bottle head using hot air. Fits and used with the bottling line.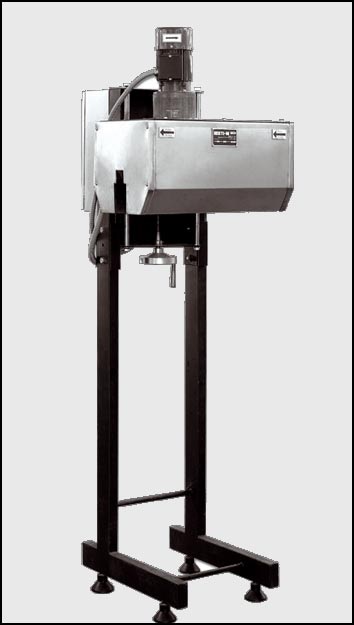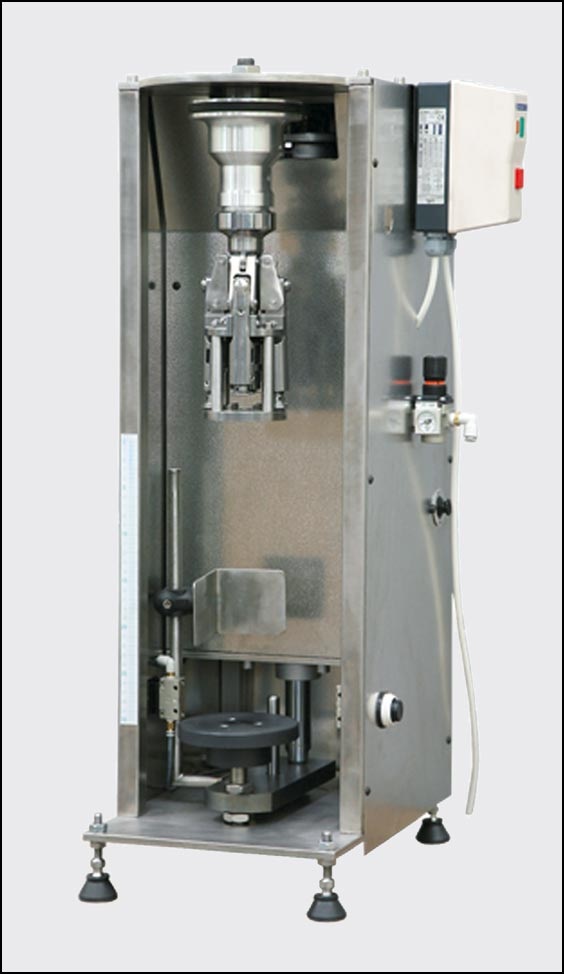 SEMI-AUTOMATIC CAPPING MACHINE
It is provided with a closure head for the corresponding cap dimension according to the customer's need. Ability to change heads for different cap sizes. Capable of closing up to 300 bottles per hour.
POLYLAMINATE SINGLE FITTING MACHINE
It is suitable for placement of Polylaminate capsules in glass bottles.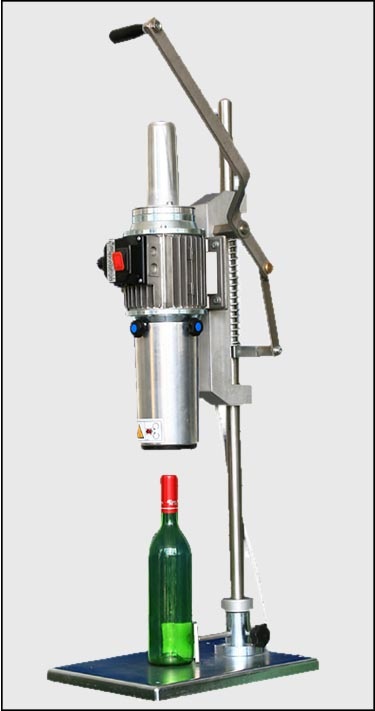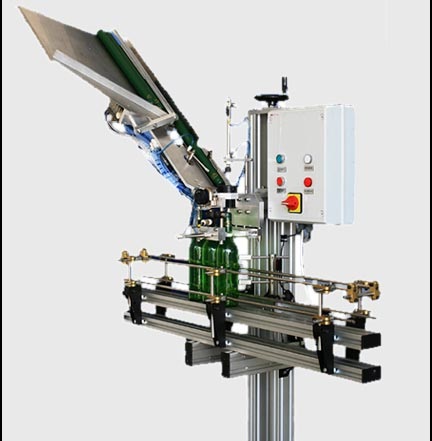 MACHINE FOR APPLICATION OF CAPSULES
It is suitable only for the placement of heat shrink PVC capsules without shrinking them. Fits and used with the bottling line. Productivity up to 4.300 bottles per hour.